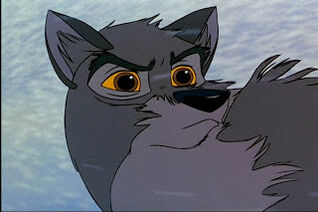 Balto is a legendary part-wolf dog who led a team of sled dogs that bought medicine to a town that had very ill kids.
He was raised by a goose named Boris and befriended two polar bears named Muk and Luk. His love interest is Jenna.
Trivia
Balto will meet Sonic's team in Sonic the Hedgehog meets Balto.
Ad blocker interference detected!
Wikia is a free-to-use site that makes money from advertising. We have a modified experience for viewers using ad blockers

Wikia is not accessible if you've made further modifications. Remove the custom ad blocker rule(s) and the page will load as expected.