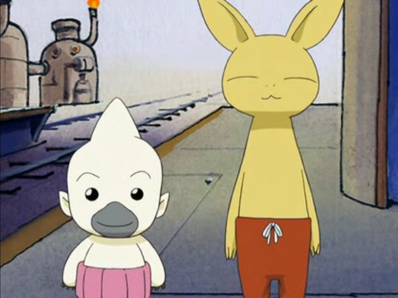 Bokomon and Neemon are characters from Digimon Frontier.

Bokomon is a Scholar Digimon. He carries a book called the Book of Knowledge with him.

Neemon, in contrast to Bokomon, isn't very bright. He is yellow and has a bunny-like ears.
Trivia
Bokomon and Neemon, along with their friends Takuya, Koji, J.P., Zoe, Tommy and Koichi, will join Sonic's team in Sonic Storm Adventures of The NeverEnding Story.
Ad blocker interference detected!
Wikia is a free-to-use site that makes money from advertising. We have a modified experience for viewers using ad blockers

Wikia is not accessible if you've made further modifications. Remove the custom ad blocker rule(s) and the page will load as expected.