Kitty is a crazy, silly, and funny girl who has a major crush on Shadow the Hedgehog. She always tackle hi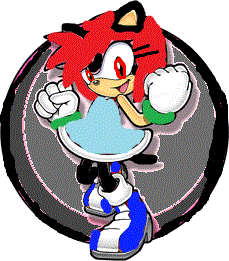 m when she sees him
Voiced
She is voiced by Erin Sanders
Movies she appeares in
Sonic the Hedgehog meets Thor
Sonic the Hedgehog and Alice: Madness Returns
Sonic Storm Adventures of Lost Odyssey
Sonic the Hedgehog and Jak 2
Sonic Storm Adventures of Free Birds
Sonic the Hedgehog meets Maximum Ride: The Angel Experiment
Sonic the Hedgehog meets Maximum Ride: School's Out Forever
Sonic the Hedgehog meets Maximum Ride: Saving the World and Other Extreme Sports
Sonic the Hedgehog meets Maximum Ride: The Final Warning
Sonic the Hedgehog meets Coraline
Sonic the Hedgehog meets ParaNorman
Sonic Storm Adventures of Despicable Me
Sonic Storm Adventures of Despicable Me 2
Sonic the Hedgehog and Jak 3
Sonic Storm Adventures of Dishonored 2
Sonic the Hedgehog and MAX
Sonic the Hedgehog and Fang
Sonic the Hedgehog and Angel
Sonic the Hedgehog in Nevermore
Sonic Storm Adventures of Kingdom Hearts: Re Coded
Sonic Storm Adventures of Kingdom Hearts: Dream Drop Distance
Sonic Storm Adventures of Kingdom Hearts 3
Sonic the Hedgehog and Jak 4: The Darkness Within
Sonic Storm Adventures of Kill la Kill
Sonic the Hedgehog and Jak 5: The Full Moon
Sonic the Hedgehog and Jak 6
Sonic Storm Adventures of Oban Star Racers
On the Sort Great Adventure
Trivia
Kitty dreams of her and Shadow getting married.
Kitty is friends with Nancy and June.
Kitty is recolored of Amy Rose.
Kitty is attracted to Puss's sad eyes
Sometimes Kitty has a crush on Oscar
Gallery
Ad blocker interference detected!
Wikia is a free-to-use site that makes money from advertising. We have a modified experience for viewers using ad blockers

Wikia is not accessible if you've made further modifications. Remove the custom ad blocker rule(s) and the page will load as expected.