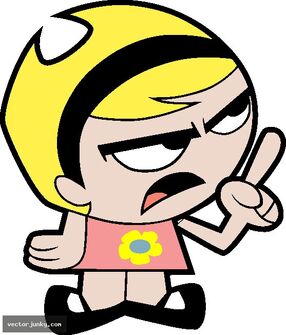 Mandy is one of the main characters of The Grim Adventures of Billy & Mandy. She is a cynical, bitter, smart, arrogant and cold-hearted girl who behaves in a far more superior manner.
Trivia
Mandy, along with Grim and Billy, will join Sonic's team in Sonic Storm Adventures of Billy & Mandy's Big Boogey Adventure.
Mandy is the second anti-hero in the team besides Shadow.
Ad blocker interference detected!
Wikia is a free-to-use site that makes money from advertising. We have a modified experience for viewers using ad blockers

Wikia is not accessible if you've made further modifications. Remove the custom ad blocker rule(s) and the page will load as expected.