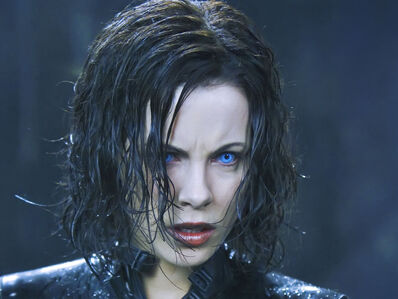 Selene is a Vampire Death Dealer, sired by Viktor after he had slaughtered her family unbeknownst to her. She was born to Hungarian parents sometime in 1383. Later in the story, she becomes the first Vampire-Corvinus Strain Hybrid. Her lover is Michael Corvin, and they have a daughter together, Eve.
Ad blocker interference detected!
Wikia is a free-to-use site that makes money from advertising. We have a modified experience for viewers using ad blockers

Wikia is not accessible if you've made further modifications. Remove the custom ad blocker rule(s) and the page will load as expected.