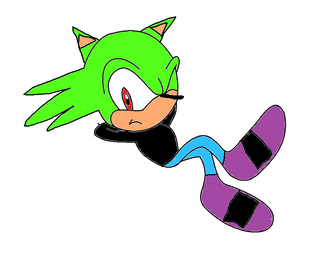 Thomas
is the serious and average team member.
Close Relationships
Thomas loved June ever since they met, though it's sometimes crazy with their arguing and the craziness that they do. He never admitted his feelings to June. He also gets annoyed by June's Love Doctor thing.
Thomas treats Nancy like his little sister.
Thomas has been very close friends with Sonic. He is the reason why Thomas left Eradicus' group.
Thomas trusts Molly.
Friendships
Thomas is very good friends with Kendall. He's always been by his side.
Thomas is very good friends with Danielle. He vows to find Danielle and proves everybody that she is alive.
Thomas used to be very good friends with Taylor, but since he joined Sonic and the others, they are now enemies.
Rival Relationships
Thomas dispiss Julie because she is a thief.
TBA
Since Ricky lost his parents like Thomas, they both began a friendly rivalery.
Ad blocker interference detected!
Wikia is a free-to-use site that makes money from advertising. We have a modified experience for viewers using ad blockers

Wikia is not accessible if you've made further modifications. Remove the custom ad blocker rule(s) and the page will load as expected.